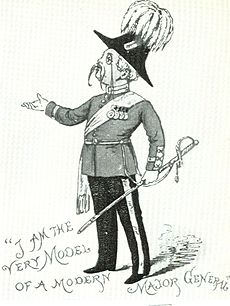 Channeling Gilbert & Sullivan's modern Major General, Beds' latest column (
Szadolci--No, It's Not a Pasta Dish
) begins, "I am the very model of a modern legal eagle … ul. I do my legal research online and I write at a keyboard. I can track down a citation, spell LexisNexis without being distracted by the misspelling of 'nexus,' and I don't Tinder, tumblr, Instagram or Pinterest. I have met the 21st Century and it is mine." So far, so good. Except that he's not happy about it. He's "not all that fond of the 21st Century," because:
for intellectual humor—the kind of fun we judges and lawyers most like to have—you need books. And the 21st century is swallowing books like a shark going through herring.
What's missing, of course, is serendipity!
Know any high school sophomores, juniors, or seniors living in the Ninth Circuit? Encourage them to enter the Ninth Circuit's Civics Contest. This year's topic is
Miranda
. Details
here
.
APABA presents a free program on Jan. 21, on the state judicial selection process with panelists Joshua Groban (Senior Adviser to Governor Brown), Kimberly Knill (Chair of the Commission on Judicial Nominees Evaluation), Justice Nora M. Manella, and the Honorable Burt Pines (LASC ret.). Details
here
.
SCOTUS case of appellate interest: SCOUTS granted cert last week in
Microsoft v. Baker
to decide
"Whether a federal court of appeals has jurisdiction under both Article III and 28 U. S. C. §1291 to review an order denying class certification after the named plaintiffs voluntarily dismiss their individual claims with prejudice."