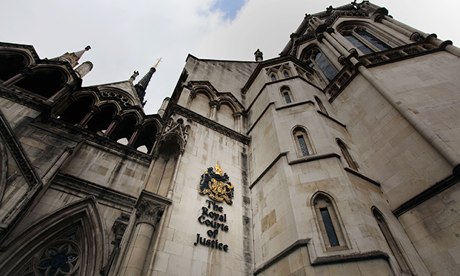 ...here, at the Royal Courts of Justice (the building that houses the Court of Appeal for England and Wales). "
The video-journalist's editing trolley is fashioned from varnished oak, camouflaged to match courtroom furniture. Remote controlled cameras are concealed in bookcases between ancient legal volumes." (Read The Guardian article here -- hat tip, naturally, to John Derrick.)
It will be very interesting to see how this plays out.
"All rise...."